By Alex Villafania INQUIRER.net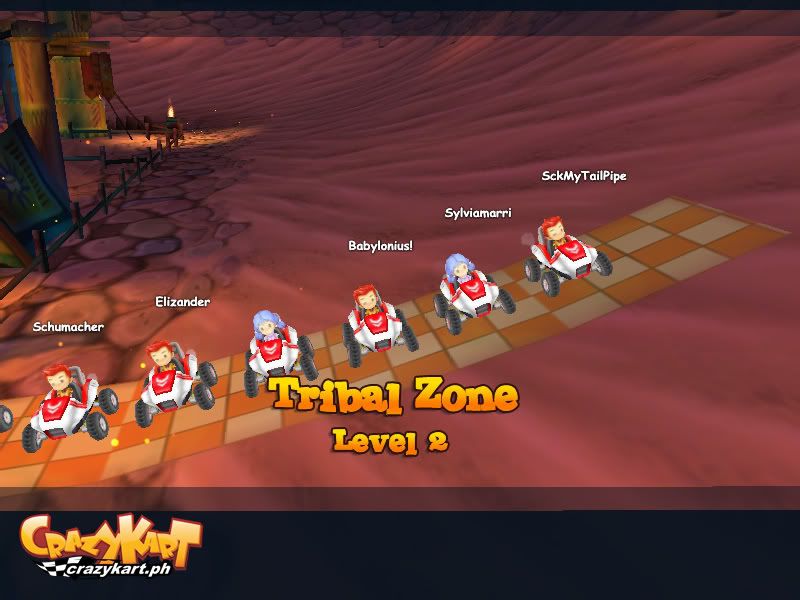 ONLINE game publisher
Level Up!
is bringing to the Philippines
Crazy Kart
, an online racing game developed by Shanghai-based Shanda.
Crazy Kart
is one of the two online casual games that Level Up! is set to launch. It is also the first racing game to be introduced in the Philippines. The company has already put up a
local website
for their new casual game. Level Up! marketing director Jake San Diego told hackenslash the game is modeled after some casual racing games, particularly the Mario Kart series. The games features customizable cars, track obstacles and even weapons for players. There will also be more unique features for
Crazy Kart
such as customized local maps patterned after familiar roads in Metro Manila. San Diego said Shanda developers will also create a digital version of the Filipino jeepney, which will be playable like the other karts. For the advergaming aspect, San Diego said the game has over 800 real estate spots for advertisers, in the form of billboards, car accessories and even car decals.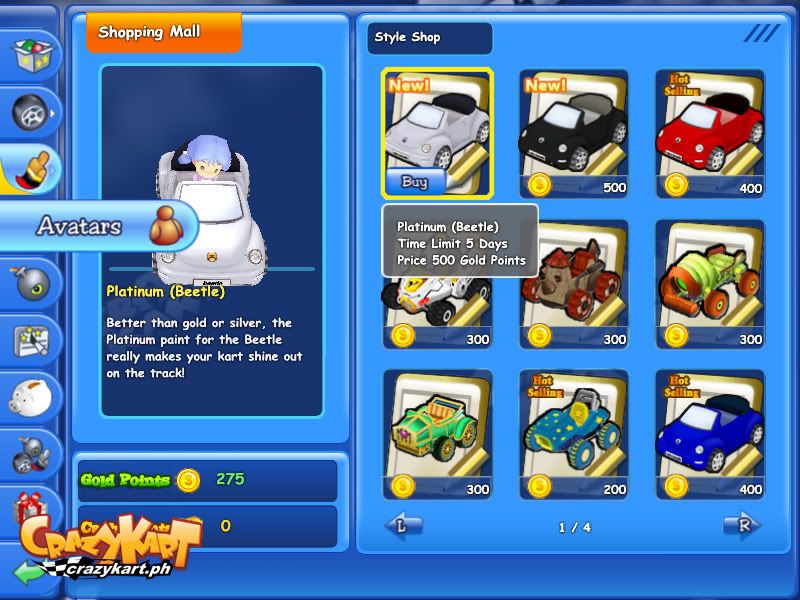 San Diego said they have started the internal testing of the game but will soon launch a closed beta, most likely in early June. He added that the title of the second casual game they are launching will also be revealed sometime during the beta test of
Crazy Kart
.