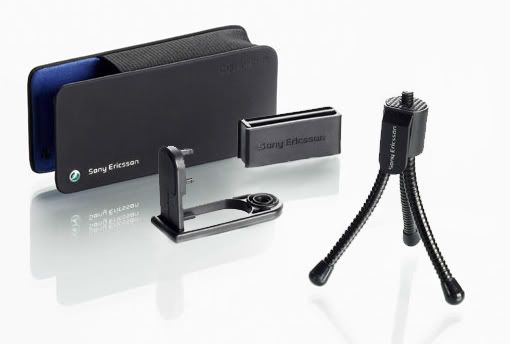 To complement your handy Sony Ericsson Cyber-shot camera-phone, why don't you get the
IPK-100 camera phone kit?
This handy kit consists of a protective case and a mini tripod with flexible legs. With this kit, you're sure to eliminate blurred images due to shaky hands. You can be sure also that everyone's included in the picture (yes, you as the photographer are included, too), since you don't have to rely on anyone to operate your camera-phone. Just attach your camphone onto the tripod, set the timer, and you're good to go. Every photographer ought to have a tripod, and the IPK-100 is the perfect tripod for any camera-phone enthusiast. Unleash the photo hobbyist in you, and get the IPK-100 camera phone kit pronto!