Codenamed Kickstart, RIM plans to introduce this new Blackberry (hopefully) within the year. Thanks to Boy Genius Reports for the spy shots of what could be the first clamshell to come from the company.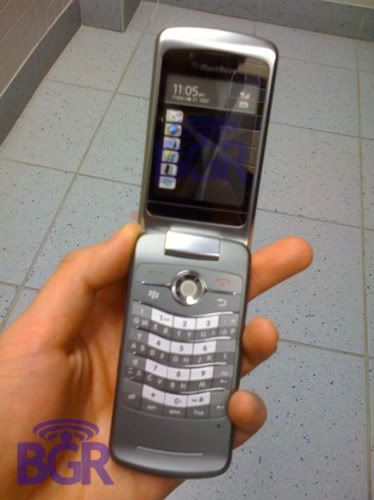 However, aside from this design choice, no other details were given so we're still pretty much left in limbo as to what the specs will be and when it will become available. The good thing is, with news that the Blackberry 9000 packing 3G capabilities, then I guess it's safe to assume that this new flip-phone will be 3G compatible as well, unless of course it's a lower model which I highly doubt.
Oh well, I guess we'll have to play the waiting game once again before we get the real low-down on this one, but I'm glad that RIM has decided to offer a clamshell once and for all. This just goes to show how they're adapting to the changing times albeit being a few years behind the competition; but as they say, better late than never.