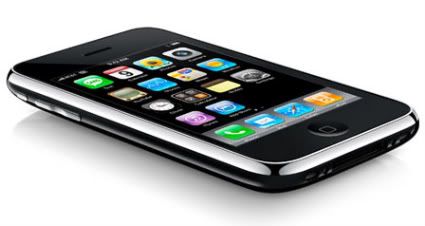 The new
3G iPhone
may seem cheaper at the onset, but the catch here is the bundled plan that goes along with it.
Gizmodo
has come up with a
comparative table
of what the new iPhone will really cost you on an
AT&T plan.
Surpisingly (or not),
it's actually
more expensive
than the first one albeit just being a hundred or so despite having a lower unit selling price.
On the local front, although nothing's certain yet,
Yugatech
via a
reliable source
 has come up with the possible 
pricing scheme for the iPhone
. It comes as no surprise that a
2-year lock-in period
is required and
higher end plans
will have the privilege of getting the Apple mobile phone at a cheaper price (if not free), but the kicker here is that it's only the
8GB model
being discussed here.
G-Max 3500 iPhone 3G
Initial Fee: Php9,995 Monthly Fee: Php3,500 Free Text: 650 Free Calls: 750 mins. Globe to Globe: Php3.50/minute Globe to Non-Globe: Php4.50/minute Excess SMS Rates: Php0.50/text
Globe Platinum 5000 iPhone 3G
Initial Fee: FREE Monthly Fee: Php5,000 Free Text: 650 Free Calls: 1,100 mins. Globe to Globe: Php3.50/minute Globe to Non-Globe: Php4.50/minute Excess SMS Rates: Php0.50/text  If you do the math, you'll actually be spending
P 93,995.00 for an 8GB iPhone
on the
G-Max 3500 plan
, and
P 120,000.00
on the
Platinum
spread over
two years
.  The prepaid kit isn't looking too enticing either as 
Vodafone's unit-only price of the iPhone
 gives us a hint into the possible price range in the local market. Unfortunately,
Apple
is also implementing a new
mandatory in-store activation policy 
which means you'd have to go to authorized telco distributors to have it activated. This greatly reduces the chances of getting an iPhone in the black market at a cheaper price. Sheesh! The 3G iPhone is starting to look more less-affordable by the minute.
September
is the supposed roll-out date of these new iPhone-based plans so by then, we can probably get a clearer picture of what it'll really cost us. The iPhone is undeniably a hot commodity, but I'm hoping (probably against all odds) that Globe or any telco for that manner will not use it to  bait consumers into getting plans that just aren't worth it.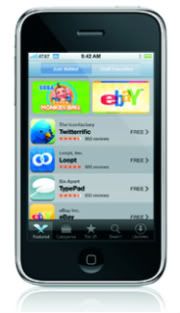 After all, current plans put a
premium on SMS and calls
while the biggest asset the iPhone its
data usage
. Telcos should offer a more
impressive data plans
that not only is
consumer-friendly
, but
reliable and sound
as well. With the entry of the iPhone into the local market, now is the perfect opportunity to push for data plans which has taken a back seat to cheaper call and text rates primarily due to the lack of a device that can truly maximize the usage of such a service. This, in turn, will be an added source of revenue considering how under-used it has been for the last couple of years. I'm keeping my fingers crossed that Globe officials will realize this and make a concerted effort to improve on the existing 3G/data usage scheme and make the iPhone more affordable, not just for the well-off crowd, but more so for the greater majority. After all, isn't it Steve's dream to have everyone use the iPhone? UPDATE: The official prices are out already. Read more
here
.