Crackberry
just beat the rest of the pack by releasing their exclusive
hands-on review
on the yet to be released
Blackberry Kickstart 8220
.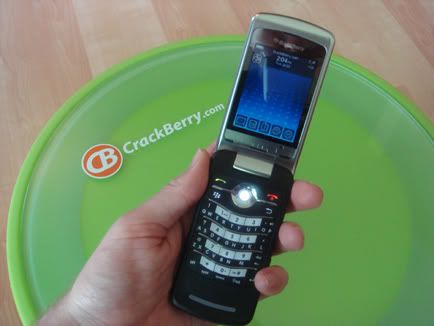 Making its mark as the
first flip phone
from the company, the Kickstart seems to live up to the reputation of being a
Blackberry device
despite the change in form factor. It's got
Wi-Fi, a 2-megapixel camera, 3.5mm headset jack, microSD card slot, a 240x320 internal LCD, a 160x128 external display, and runs on OS 4.6
. Unlike the
other new release
from Blackberry, this one
doesn't come with 3G
.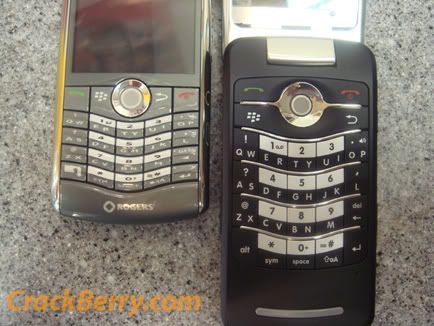 However, as a result of the change in design, it does provide users with a relatively
bigger keyboard
, and even though it does look a bit on the hefty side, when compared side-by-side with other current clamshells in the market, it pretty much holds its own in the aesthetics department.
A
rumored September release date for T-Mobile
is circulating around the net with a too-good-to-be-true
sub $50 tag price
.