Dell
has unveiled their latest addition to their netbook line, the
Inspiron Mini 10
.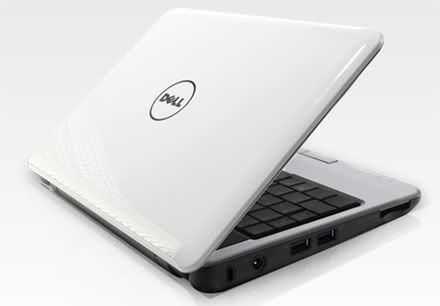 While it does offer a smaller screen size as opposed to the
Inspiron Mini 12
, it does, however, offer more features. The Inspiron Mini 10 comes with a
10.1-inch 16:9 HD 720p display, Intel Atom 1.6GHz processor, WiFi 802.11n, Bluetooth, GPS, 3G WWAN, webcam, multi-touch trackpad
and a
TV-tuner USB accessory
.
No word
though on what the
RAM, storage and OS options
will be made available for this new netbook, but we're guessing that 1GB/2GB RAM, 80GB/160GB HDD and SSD storage as well as Win XP/Linux options are a sound choice. Likewise, an exact
release date and price
are
yet to be known
. Considering that the Inspiron Mini 10 comes with more than you're average feature set, it wiill most likely be
more expensive
than any Inspiron Mini we've seen to date. Nevertheless, we're pretty excited about this one as it looks to be a pretty handy netbook to lug around while on the road.