Over the weekend,
Nokia
announced
that they have just shipped the
1 million Nokia 5800 XpressMusic phones
making it one of their more successful phones to date.
Even though it hasn't been released all over the globe,
impressive sales
in particular regions like
Hong Kong, Moscow
and no doubt, the Philippines as well has helped the
Nokia 5800 XpressMusic
attain this feat at such a short amount of time. This, in turn, will no doubt raise even more comparison to Apple's equally successful mobile phone, the
iPhone
. So, is the Nokia 5800 XpressMusic phone the real
iPhone-killer
?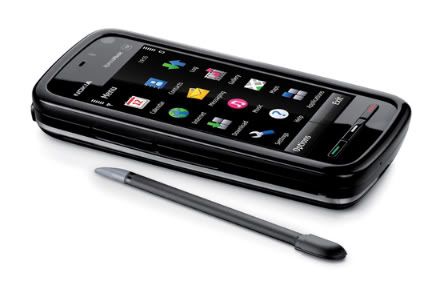 While on paper the
5800 XpressMusic
phone does lord it over the iPhone in
terms of specs
and most importantly the
price
, it caters to a
different segment of the market
and to be honest, I personally find the
'touch' experience
is
nowhere near
that of the iPhone. Remember, even though the 5800 XpressMusic runs on the
S60 OS
, it's still a
music phone
first and foremost. The
iPhone
, on the other hand, tries to offer a more
modern alternative
to the conventional
smartphone
and for the most part,
succeeds
in doing so. As far as
sales
go, I have no doubt that the Nokia 5800 XpressMusic phone can
match or even surpass
the iPhone, but in terms of
performance
, they don't even belong in the same playing field. If Nokia probably came out with an updated E9x phone that featured a touchscreen, maybe then we can seriously compare the iPhone with Nokia. So what about the
Nokia 5800 XpressMusic
phone then? It is what it is; a
highly successful touchscreen music phone
from Nokia.