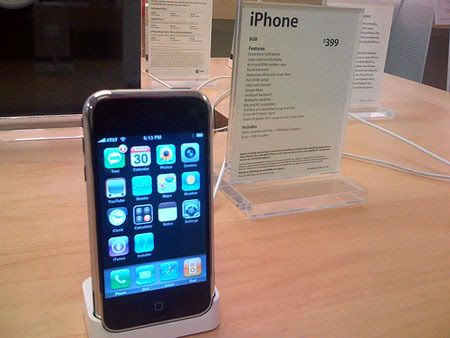 Ooh.
Apple
seems to have finally gotten off its butt and is st arting to throw its weight around. Wireless distributors in
Singapore
who are selling unlocked
iPhones have been told to stop under threat of legal action, and Sim Lim Square shops have started pulling the units off their shelves. Reut ers reports that Apple is intending to charge these distributors a penalty of US$700 per unit sold "illegally." Danish wireless distributor Telekæden, which is selling unloc ked iPhones for US$1200 online, was also threatened by Apple to cease and desist. C anadian website iPhonenow.ca is running ads to sell iPhones online dur ing the holiday season, and is expected to be targeted by Apple any time now. At the moment, the only entity allowed to sell unlocked iPhones is France T elecom's Orange, which is doing so legally at about US$11 00 per unit. Everyone else watch out. This news bodes ill for itinerant iPhone enterpreneurs worldwide making a killi ng selling them openly, now that Apple seems bristling for a fight. Things have gotten interesting again all of a sudden.